We think it important to empower writers to have all the resources available for them to hone their craft, improve their storytelling and take charge of their work product. Below are links we believe will be of benefit to you as authors. If you have any additional suggestions we invite you to email us with the link.
Copyright your work! Do NOT send us or anybody anything you have written without taking the time to copyright it. It is simple, and you can do it online: http://www.copyright.gov
National Writers organizations – here is a great link to find one just right for you: http://www.manuscriptediting.com/organizations.htm
If you are writing scripts or anything for the entertainment industry, be sure and register it at the Writers Guild: http://www.wgawregistry.org/webrss/
---
Writers Groups
Jeff Herman's Guide – Click Here to View
---
Publishers
We wish you success in your finding a publisher. If it turns out Intellect Publishing is not a fit with your project, we still want you to find a home for your work. In that case, we recommend starting with Jeff Herman's guide to Books publishers as a starting point. You can purchase it here. This excellent resource gives you a list of agents and publishers. Below are listed the major publishers that are still in business (as of today).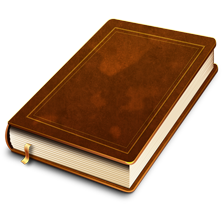 Random House – Visit Website
Simon & Shuster – Visit Website
St. Martin's Press – Visit Website
Harper Collins Group – Visit Website
Penguin book Group – Visit Website
Click Here to download FREE author checklist
---

Working with John at Intellect on my book, George Wallace: An Enigma, has been a real pleasure. He is very agreeable and considerate of an author's viewpoint regarding the content and layout of the book. He pays close attention to detail and it has progressed in a timely fashion. Unlike some other publishers I have dealt with, John follows through with marketing that determines success, or failure. I have enjoyed every minute of our association. As George Wallace would say, "Keep on keeping on," John.
-Mary Palmer