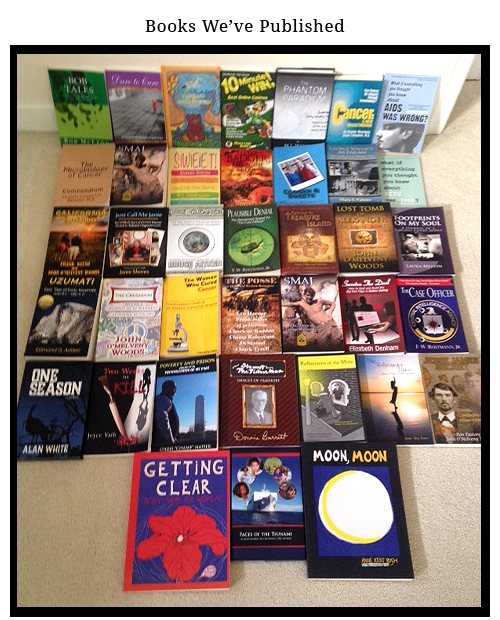 Who We Are
Intellect Publishing is a full service micro-publisher formed in 2003 by writers (same as authors) and editors who believe that there are many projects worthy of publication that do not fit within mainstream corporate publishing guidelines. We are committed to developing, and promoting works that are challenging, enlightening, and entertaining.
---
How We Choose Our Authors
We make a subjective determination whether or not there is a fit between the submitted work and our sensibilities. There are many good manuscripts that do not motivate us to publish them, and this is not a reflection on the abilities of the author or the subject matter. We have limited resources that we allocate toward works that resonate with us. We will let you know very quickly if we feel that your project does not fit our work so that you can find the right home for it.
We select our publications from a wide variety of genres. We have a special interest in positive projects that celebrate stories of the American South and the people who live or have lived there.
---
I can't say enough about the wonderful service John O'Melveny Woods and Intellect Publishing provided when publishing my first book, Absolute Anarchy. The company offers options from managing the entire project through guiding you to learn self-publishing. John tailored my project to suit my particular needs, making adjustments as required. Aside from his professional conduct, John is also very personable.

– Johnny Jacks